Med Spa Near Me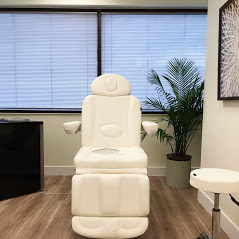 When searching for a med spa near you in South Denver, be sure to look closely at the results that pop up.  At Elevation Med Spa we are lucky to have three exceptional Aesthetic practitioners.  We put an emphasis on hiring great talent with the knowledge and experience to provide the outcomes you deserve and expect.
Abby Coggins RN-BSN has been injecting neurotoxins such as Botox and Dysport as well as dermal fillers such as the Juvederm family of products and Restylane for over 15 years. Abby has become one of the most sought after and respected injectors from Denver to Parker & Castle Rock. She is often asked to train other injectors to help them stay up to date on the latest trends and techniques in the industry. As good as she is technically, she is even better at listening and understanding the clients wants and needs. Abby has a vast array of experience allowing her to provide a long-term plan to help you achieve the look you desire.
Deb Tong PA-C takes great pride in her continued education and ability to consistently deliver exceptional results.  She takes the time to listen to her client's desires and develops a long-term plan to achieve beautiful results.  Deb recently became master certified in the art of PDO Threads.  This technique offers the ability to tighten and lift areas with a non-surgical procedure. You will quickly notice the level of experience Deb possesses from her 20 plus years as a Physician Assistant.
Lisa Reed has been an Aesthetician for over 20 years and has amassed an incredible knowledge base on how to treat all skin types.  After being an instructor at the local Esthetician College, Lisa has joined Elevation Med Spa to get back to what she loves: helping clients achieve beautiful healthy skin. Take advantage of her expertise and let her help you reach your skin goals.
We take great pride in producing incredible results while providing first in class customer experiences.  We hope that when you search for a med spa near you, that you find Elevation Med Spa and come visit us in Lone Tree.  We look forward to the opportunity to work with you.
All the best,
Chris